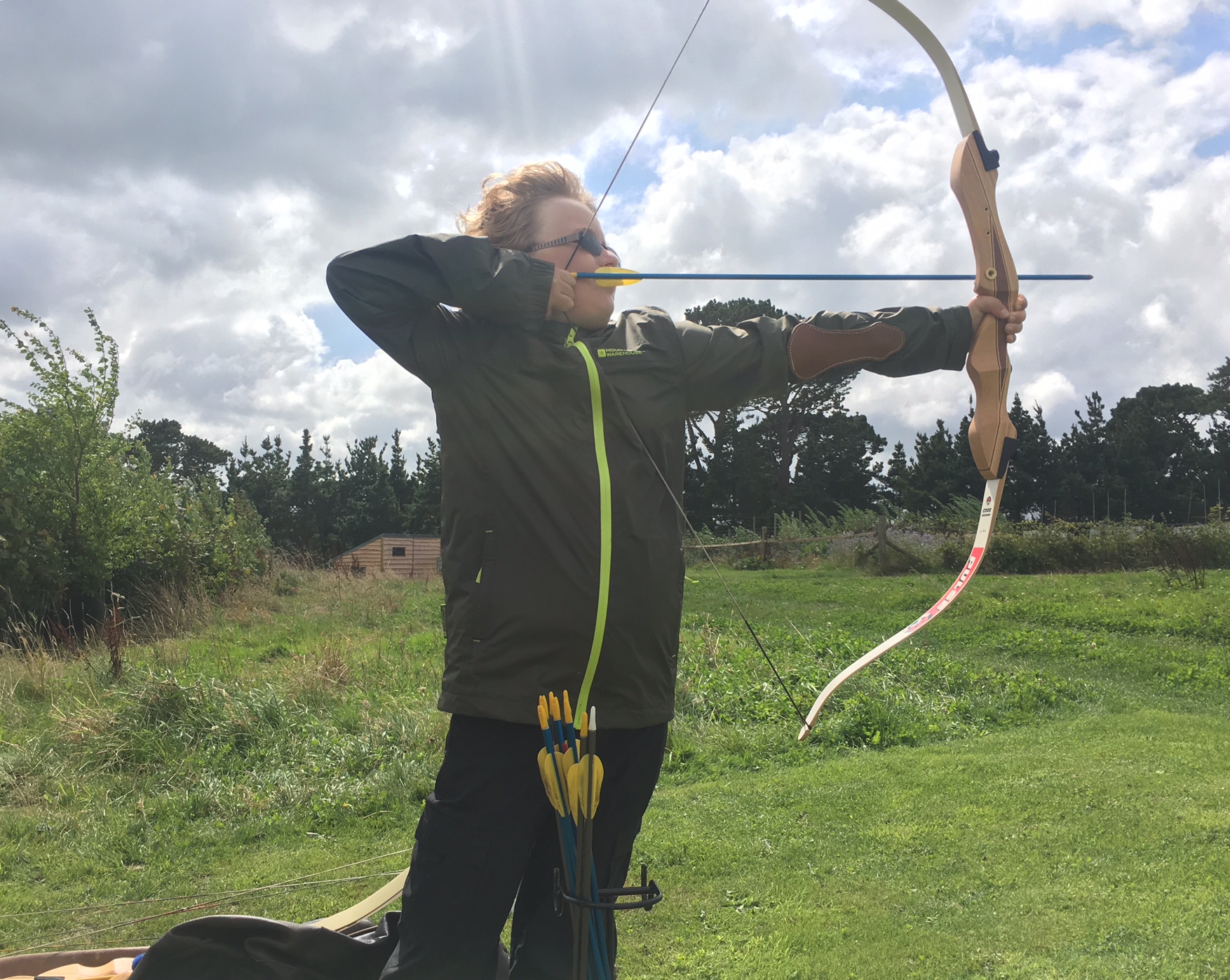 The adventurers arrived this morning full of energy and ready for action! Some had flown in from Italy, others travelled by train from London while for some it was just a short journey across Cornwall. After a tour of camp to discover how we live off grid and learn about the borehole, solar panels, reed-bed and composting toilets it was time to move into the tents before heading off to the archery range with Charlie. Everybody hit the target and we congratulated our joint head archers before joining Briony in the bell tent where we had a go at natural dyeing.
The group foraged plants from around camp which gave some surprising results like the purple borage flowers which produced a vibrant yellow! Beautiful tie dye bandanas made, it was time to get busy in the garden and kitchen, harvesting and preparing ingredients, pressing homemade burgers and cooking them up on the BBQ for dinner.
After dinner the group set off for the forest on a wild wood walk where they bumped into the Woodsman who was kind enough to take them on a journey through the woods, stopping off along the way to share with them some of the secrets of the trees, plants and animals which call it home.
Tomorrow we've got forging with Tristan the Blacksmith to look forward to as well as green woodworking, climbing and a visit from some very special feathered friends. Roll on tomorrow!